Lead Poisoning Lawyers in Queens, New York
We will get you the maximum amount of compensation. Contact us to find out how.
Get a Free, No Obligation Consultation
We'll assess your case and let you know the best way to proceed.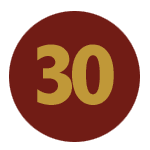 30 Years Experience
We have been defending the rights of the injured in The Bronx for over 30 years.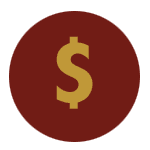 Millions Of Dollars In Settlements
When we obtain five-, six- and seven-figure awards for our injured clients, we are delivering the legal service that our clients deserve.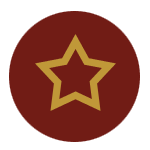 No Fees Unless We Win
We offer free initial consultations and have an office located in The Bronx for your convenience.
More Information
If you'd like to know more about our firm or more about lead paint poisoning in Queens, NY, click the button to the right.
Frequently Asked Questions
What injuries could lead to an additional lawsuit?
How much does it cost to hire the Orlow Firm?
I was hurt while on the job. Can my employer fire me?
Can you help with a worker's comp injury from a year ago?
If I'm collecting worker's compensation, can I still sue?
I have a potential lawsuit, what's next?
If I hire the Orlow Firm for a worker's comp case, who will I talk to?
Does it cost me to determine if I have a case?
Handling Injury Cases Resulting from Exposure to Lead Paint Since 1981
One of the most common sources of lead paint exposure is from lead paint used in older houses, apartment buildings, child care centers, schools and other buildings. Lead paint particles, lead paint chips and lead paint dust can be extremely dangerous when inhaled or consumed, especially by infants and young children who are still developing. Unfortunately, lead paint is often ingested more frequently by children when they touch their fingers to their mouths or put their fingers in their mouths. Because lead dust particles are invisible, most people are unaware that they have inhaled or ingested the dust until symptoms surface.
At The Orlow Firm, we represent individuals and families in Queens and surrounding areas who have suffered due to toxic exposure to lead paint. Our personal injury lawyers have decades of experience fighting for the rights of clients who have suffered due to someone else's negligence. If you or your child has suffered a lead poisoning injury in Queens County, call (646) 647-3398 for a free consultation.
Injured in Queens? Our Lead Paint Attorneys Fight for You.
Victims suffering from lead poisoning face serious health risks. Proper medical attention, diagnosis and treatment are necessary to address the varying symptoms of lead paint exposure and lead poisoning. Hiring the right personal injury attorney who is prepared to confront the property managers, landlords, manufacturing companies and other parties responsible is paramount to succeeding in a lead poisoning injury claim. Our Queens lead poisoning attorneys have decades of experience helping people who are suffering due to toxic exposure.
Injured clients benefit from our extensive knowledge and experience in such complex claims.
We understand how children are exposed to lead paint
We have comprehensive skill handling lead poisoning cases involving contaminated buildings, defective or lead paint contaminated toys and other lead paint contamination
We are familiar with state and federal laws, public housing rules that affect clients at risk of lead paint exposure
We stay abreast of changes in New York and federal laws affecting lead paint litigation
We have handled lead paint cases involving a variety of lead poisoning injuries
We know how to demonstrate who is responsible for lead poisoning injuries and fatalities
Contact the Orlow Firm Today
If you or your child is suffering from lead poisoning injuries, such as brain damage, learning disabilities, cognitive problems, neurological problems or other damage, talk to a skilled lawyer about your situation. You may have a right to be compensated.
Call (646) 647-3398 to speak with the Queens lead paint lawyers at The Orlow Firm for a free consultation and to discuss your lead poisoning injury case.
Get a Free, No Obligation Consultation
We'll assess your case and let you know the best way to proceed.