Queens Personal Injury Lawyers
Personal Injury Experts Serving Queens, Brooklyn, Manhattan & The Bronx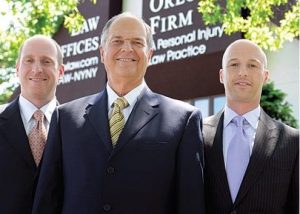 If you or a loved one has been injured due to someone else's negligence in Queens, you're not alone—and help is available. At The Orlow Firm, we're passionate about representing all injured victims like you. Our experienced team of Queens personal injury lawyers understands the complexities of New York law and is dedicated to fighting for the justice you deserve.
Key Takeaways
Experienced personal injury lawyers in Queens can help maximize your compensation.
Victims may be eligible for various types of compensation including medical bills, lost wages, and emotional distress.
Call (646) 647-3398 For A Free Case Evaluation with an experienced personal injury attorney.
Examples of Practice Areas The Orlow Firm Handles
Personal injury law in Queens covers a wide array of scenarios where individuals may suffer harm due to the negligence of others. Understanding these different situations can help you identify when you might have a valid claim.
Queens Car Accidents Lawyers
One of the most common personal injury scenarios, car accidents can occur due to distracted driving, speeding, or driving under the influence. Victims may suffer injuries ranging from minor to severe and some accident victims may also incur significant property damage.
Queens Truck Accidents Lawyers
Truck accidents often result in severe injuries due to the size and weight of the vehicles involved. Causes may include driver fatigue, improper loading, or failure to adhere to safety regulations. Victims of truck accidents in Queens may be entitled to substantial compensation for their injuries and property damage.
Queens Lead Poisoning Lawyers
Lead poisoning is a serious health issue that often results from exposure to lead in old paint, soil, or contaminated water. Especially dangerous for children, it can lead to developmental issues, learning disabilities, and other severe health complications.
Queens Construction Accidents Lawyers
Construction accidents cover a broad range of incidents, including falls, electrocutions, and machinery malfunctions. These accidents can result in devastating injuries and even death, often requiring extensive medical treatment and rehabilitation.
Queens Scaffolding Accidents Lawyers
Construction sites are fraught with hazards, and scaffolding accidents are among the most dangerous. These incidents can occur due to faulty equipment, lack of safety measures, or negligent supervision, leading to severe or even fatal injuries.
Queens Nursing Home Abuse Lawyers
Elderly residents of nursing homes are vulnerable to various forms of abuse, including physical, emotional, and financial exploitation. Cases may involve neglect, medication errors, or outright mistreatment by staff members.
Queens Wrongful Death Lawyers
In cases where negligence or intentional actions lead to a fatality, surviving family members can seek compensation for funeral expenses, loss of companionship, and emotional distress through a wrongful death claim.
Queens Slip and Fall Lawyers
Often taking place in commercial settings like supermarkets or private residences, these cases involve individuals slipping or tripping due to hazardous conditions such as wet floors, uneven surfaces, or poor lighting.
Queens Workers Comp Lawyers
Workers can suffer serious injuries due to faulty equipment, lack of safety measures, or exposure to harmful substances. These cases often involve workers' compensation claims in addition to personal injury lawsuits.
Queens Pedestrian Accident Lawyers
Individuals walking on sidewalks or crossing streets can be injured due to reckless or distracted driving, and they may sustain severe injuries due to the lack of protection compared to vehicle occupants.
Queens Bicycle Accident Lawyers
Cyclists are vulnerable to injuries from collisions with vehicles, particularly in busy urban settings. They might suffer from anything from minor scrapes to catastrophic injuries.
Queens Dog Bite Lawyers
Dog owners can be held responsible if their pet attacks someone, causing physical injuries and emotional trauma.
Regardless of the circumstances of your personal injury matters, it's crucial to consult with qualified a Queens personal injury law firm. The Orlow Firm specializes in handling all these types of personal injury scenarios and more. We conduct thorough investigations, gather evidence, and advocate for you, ensuring that your rights are protected and that you obtain the compensation you deserve. Call (646) 647-3398 For A Free Case Review with an experienced personal injury lawyer.
How The Orlow Firm Can Help Maximize Your Case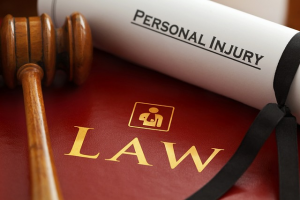 These are the tangible, out-of-pocket expenses that can be calculated and verified through bills and receipts. Economic damages aim to cover the direct costs incurred due to the injury. Here are some types of economic damages you may be eligible for:
Medical Expenses: This includes the cost of immediate emergency treatment, hospital stays, surgical procedures, doctor visits, prescription medication, other rehabilitation services, physical therapy, and any future medical expenses related to the injury.
Lost Wages: If your injury prevents you from working, you may be compensated for the income you have lost during your recovery period. This can also extend to loss of earning capacity if your ability to work is permanently affected.
Property Damage: If the incident led to damaged property (like your car in a motor vehicle accident), you could be compensated for repairs or the property's market value.
Legal and Court Fees: Personal injury cases often involve legal expenses like attorney fees, court filing costs, and other administrative charges. These can be factored into the compensation package.
Miscellaneous Expenses: Costs like transportation to medical appointments, home modifications, and hiring caregivers are also compensable under economic damages.
Non-Economic Damages
These damages are less tangible and cannot be easily quantified. They compensate for the emotional and psychological impact of your injuries.
Pain and Suffering: This includes compensation for physical pain, mental anguish, and the disruption of your daily life. The severity and duration of your suffering are considered here.
Emotional Distress: Injuries often lead to psychological impacts like anxiety, depression, or sleep disorders. Compensation aims to acknowledge these emotional hardships.
Loss of Consortium: If your sustained injuries have affected your relationship with your spouse, you may be entitled to damages for loss of companionship, affection, and sexual relations.
Loss of Enjoyment of Life: This covers the diminished ability to enjoy daily activities, hobbies, and other forms of recreation.
Reputation Damage: In some cases, a personal injury can lead to defamation or damage to your reputation, warranting compensation.
It's essential to work with experienced Queens injury attorneys like those at The Orlow Firm who can effectively assess all aspects of your case to ensure you receive the maximum compensation you're entitled to. Call (646) 647-3398 For A Free Case Evaluation with an experienced personal injury lawyer.
The Orlow Firm's Successful Personal Injury Claims:
$5,000,000 for an infant who was placed in a foster home that contained lead paint.  Infant was diagnosed with extremely elevated levels of lead in his blood causing neurological problems.
$3,375,000 for a construction worker who fell 12' off a ladder.  He injured his neck, back, elbow and shoulder.  Both his neck and back required surgery.
$3,000,000 for construction worker who fell from a ladder sustaining a fractured femur requiring surgery as well as back injuries requiring surgery.
$2,875,000 in a premises liability case for a legally blind man who fell 16 feet into an open elevator shaft at his residence, resulting in back and heel injuries.
$2,850,000 for a counselor who was assaulted by an inmate at Rikers Island. Our client suffered injuries of an ankle, back, head, neck, nose and a tooth which required multiple surgeries.
$2,750,000 for siblings who claimed they were neglected, abused and sexually abused in a foster home.
$2,500,000 for a construction worker who sustained injuries to his lower back requiring surgery when a wall collapsed on to the forklift he was operating.
$2,100,000 verdict for an undocumented construction worker who fell off a scaffold. He sustained injuries that required surgery to his elbow and shoulder.
$2,000,000 for a maintenance worker who fell while going down a cellar ladder. The fall caused injuries to his back that required surgery.
$1,250,000 in a wrongful death case for the family of a man with diabetes who died after not receiving insulin while in police custody for 40 hours.
Determining Legal Liability in Queens Personal Injury Cases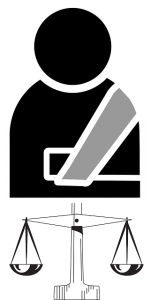 What is Tort Law?
Tort law is a branch of civil law concerned with wrongs committed by one individual against another, where the injured party seeks compensation for damages sustained. Unlike criminal law, where the state prosecutes a person for a crime against society, tort law involves private disputes between individuals or entities. The primary objective is to provide relief to the injured party, deter future wrongs, and hold the wrongdoer accountable for their actions.
In tort law, the person who commits the tortious act is called the "tortfeasor," and the person who suffers the injury is the "plaintiff" or "claimant." The injured party generally seeks monetary compensation, known as "damages," from the tortfeasor or their insurance provider.
Types of Torts
Torts can be classified into three main categories:
Negligence: The most common type of tort, negligence occurs when a person fails to exercise a reasonable standard of care, leading to injury or harm to another person. For example, if a driver is texting while driving and hits a pedestrian, that driver may be found negligent.
Intentional Torts: These are wrongs committed deliberately by an individual. Examples include assault, battery, false imprisonment, and intentional infliction of emotional distress.
Strict Liability: In these cases, a person may be held liable for injuries to another, even if they were not negligent or did not intentionally cause harm. Strict liability is often applicable in product liability and animal attack cases.
Tort law varies by jurisdiction, but the core principles remain largely the same. If you believe you have been a victim of a tortious act in New York City, it's essential to consult a qualified personal injury attorney. Call (646) 647-3398 today for a free consultation with one of our experienced New York City personal injury lawyers. We're here to guide you through the legal process and help you obtain the compensation you rightfully deserve.
What's the Difference Between Tort Law and Personal Injury Law?
While the terms "tort law" and "personal injury law" are often used interchangeably, they are not identical. Here's a closer look at how these two areas of law differ:
Tort Law
Tort law is a broader area of civil law that encompasses various wrongs or "torts" committed by one party against another. Torts can lead to physical injury, emotional harm, or damage to property. Tort law is not limited to physical harm; it also includes other forms of wrongdoing such as defamation, invasion of privacy, and intentional infliction of emotional distress. There are three main types of torts: negligence, intentional torts, and strict liability.
Personal Injury Law
Personal Injury Law is a subset of tort law specifically focused on physical or psychological injuries caused by the negligence, recklessness, or intentional actions of another party. Personal injury claims often seek financial compensation for medical expenses, lost wages, pain and suffering, and other damages. The scope is generally narrower than tort law, emphasizing bodily harm or emotional trauma resulting from incidents like car accidents, slip and falls, and medical malpractice.
Key Differences
Scope: Tort law covers a wide range of wrongs including, but not limited to, personal injuries. Personal injury law is focused solely on injuries to a person.
Types of Wrongdoing: Personal injury cases are generally based on negligence, though they can involve intentional torts like assault. Tort law, however, covers both negligent and intentional acts, as well as strict liability offenses.
Damages: Both areas allow for the recovery of damages, but tort law may also include cases where the damages are non-physical, such as in defamation or invasion of privacy.
Legal Remedies: While both aim to provide compensation to the injured party, tort law also aims to address other forms of harm through legal remedies like injunctions or specific performance, which aren't typically part of personal injury cases.
If you believe you've been wronged and are seeking legal recourse in New York City, understanding the distinction between tort law and personal injury law can be crucial. For expert advice tailored to your specific situation, call (646) 647-3398 for a free consultation with one of our experienced New York City personal injury lawyers. We can guide you through the complexities of your case and help you secure the compensation you deserve.
Statute of Limitations for Queens Personal Injury Cases

Prevention Methods to Avoid Personal Injuries in Queens, NY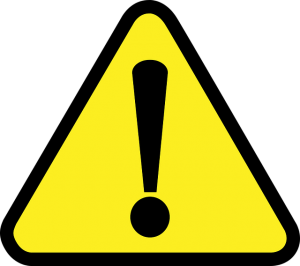 Additional Resources for Queens Personal Injury Victims
Understanding your rights and options in the aftermath of an injury can be overwhelming. While it's essential to consult with an experienced personal injury attorney like those at The Orlow Firm, the following resources can offer supplementary information:
New York State Department of Health: Offers comprehensive data and guidelines related to various types of injuries and accidents. Particularly useful for statistical information and prevention tips. Visit their website
New York Department of Transportation: Provides details about traffic safety, accident statistics, and ongoing road construction that might be relevant to auto accident cases. Check for updates
National Highway Traffic Safety Administration (NHTSA): A valuable resource for information related to vehicle safety and driving guidelines. NHTSA's website also offers recall information for cars and vehicle equipment. Learn more
Consumer Product Safety Commission (CPSC): The CPSC website is a great resource for information about product recalls and safety news, especially useful in product liability cases. CPSC website
Centers for Disease Control and Prevention (CDC): Offers in-depth information on various types of injuries, prevention strategies, and statistical data, useful for understanding the broad context of your injury. CDC Injury Center
American Medical Association (AMA): Provides resources related to medical ethics and practice, particularly useful in medical malpractice cases. AMA website
Queens Chamber of Commerce: This site provides resources for businesses, but also has valuable community safety resources, which can be helpful in premises liability cases. Explore resources
For personalized guidance tailored to your unique situation, don't hesitate to contact The Orlow Firm. Call (646) 647-3398 For A Free Consultation.
Frequently Asked Questions
What is my case worth?
The value of your personal injury claim can vary based on factors such as the extent of your injuries, the circumstances of the accident, and the liable parties involved. For a personalized evaluation, call (646) 647-3398 to recover compensation and speak with an experienced Queens personal injury lawyer.
How much does it cost to hire The Orlow Firm?
We operate on a contingency fee basis, meaning you only pay if we win your case. There are no upfront costs, allowing you to focus on your recovery while we handle the legal aspects.
Do I have to go to court?
Many personal injury cases in Queens, NY are settled out of court. However, if a fair settlement isn't possible, going to court might be necessary to secure the compensation you deserve.
How quickly should I contact a lawyer?
It's advisable to contact a personal injury attorney as soon as possible after your accident. Prompt action can help preserve evidence and ensure that you meet any legal deadlines.
What if I partly contributed to the accident?
New York follows the rule of "pure comparative negligence," which means you can still recover damages even if you were partially at fault. However, your compensation will be reduced by the percentage of your fault.
How long does it take to resolve such cases?
The time it takes to resolve a personal injury case can vary widely depending on the complexity of the case, the willingness of the parties to settle, and court schedules.
For more specific answers tailored to your unique situation, call (646) 647-3398 for a free case evaluation with an experienced personal injury lawyer.
Serving Queens, NY Communities Since 1982
Queens, NY Communities we serve: Astoria, Long Island City, Sunnyside, Woodside, Elmhurst, Corona, Jackson Heights, Flushing, Forest Hills, Rego Park, Kew Gardens, Woodhaven, Ozone Park, Richmond Hill, Jamaica, Hollis, Garden City, Queens Village, Bayside, Douglaston, Little Neck, Glen Oaks, Floral Park, Fresh Meadows, Bellerose, Cambria Heights, St. Albans, Laurelton, Rosedale, Far Rockaway, Arverne, Rockaway Beach, Rockaway Park, Breezy Point, Whitestone, College Point, Maspeth, Middle Village, Glendale, Ridgewood, Howard Beach, Kew Gardens Hills, Auburndale, East Elmhurst, Belle Harbor, Neponsit, Lindenwood, Murray Hill, Beechhurst, Edgemere, North Corona, Bay Terrace, Oakland Gardens, Utopia, Pomonok, Astoria Heights, Queensboro Hill, Hillcrest, Ravenswood, Steinway, Brookville, South Jamaica, South Ozone Park, Springfield Gardens, Warnerville
Why Choose The Orlow Firm as Your Queens Personal Injury Lawyers
Choosing the right legal representation can make all the difference in your personal injury case. At The Orlow Firm, we bring years of experience, a client-focused approach, and a track record of successful outcomes in Queens, NY and throughout New York City. Our team of seasoned attorneys will navigate you through the complexities of personal injury law, passionately advocating for your rights every step of the way. We operate on a contingency fee basis, meaning you don't pay unless we win your case. From the initial consultation to the final resolution, we're committed to providing personalized attention and maximizing your compensation. Call (646) 647-3398 for a free case evaluation with an experienced personal injury lawyer and discover why so many clients in Queens trust The Orlow Firm with their personal injury claims.