New York City Personal Injury Lawyers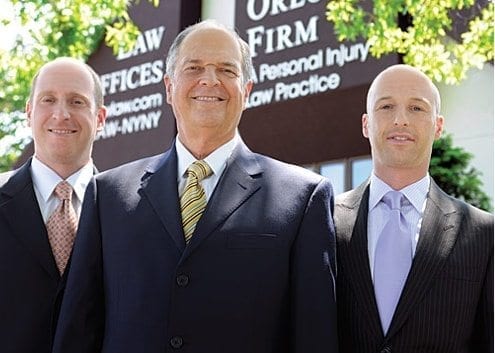 Were you injured in the New York City area?
If you've been injured in an accident in the New York City area, the experienced New York personal injury lawyers at The Orlow Firm can help you get maximum compensation for your injuries.
Don't take the risk of trying to navigate the complex matters of personal injury law alone.
Our New York personal injury attorneys know how the insurance companies operate and we will put our experience to work in getting you the compensation you deserve. When insurance companies try to limit their liability and play games with you, we can step in and make sure they take your claim seriously.
If you've been injured in an accident contact our top New York City personal injury lawyers now @ (646) 647-3398.
How much is my personal injury case worth?
This is by far one of the most common questions we get and unfortunately there are no blanket answers. If you want to know how much you can be compensated for your injuries, the best thing to do is call an experienced personal injury attorney in New York for a free case evaluation. With that being said, there are a couple of main factors that you can consider when trying to ball park your case value.
How much are the damages? Most often compensation is awarded based on damages. Calculating your potential compensation is a matter of adding up all of the damages including medical bills, lost wages and future loss of income. When The Orlow Firm represents you, we use our experience and expert testimonials from professionals like economists and doctors to determine the full extent of your damages.
How much insurance coverage is there? Whether you're in a car accident or a slip and fall, it often comes down to how much insurance the liable party is covered by. If you're hit by a large semi truck, they carry much more insurance than a private citizen with the state minimum insurance. Another benefit of having The Orlow Firm represent you is that there are oftentimes third parties that can also be brought into the claim which allows us to seek compensation from multiple sources.
The Orlow Firm works exclusively on a contingency basis, meaning if we don't win your case – there's no fee. It never costs you anything out of pocket to call us or to have us represent you in your case. For this reason, it's really imperative that you consult with an experienced personal injury attorney who knows all available legal avenues to get you maximum compensation for your claim. Give us a call today and speak directly to a personal injury attorney and discuss your options.
The Orlow Firm's Successful Personal Injury Claims:
$5,000,000 for an infant who was placed in a foster home that contained lead paint.  Infant was diagnosed with extremely elevated levels of lead in his blood causing neurological problems.
$3,375,000 for a construction worker who fell 12' off a ladder.  He injured his neck, back, elbow and shoulder.  Both his neck and back required surgery.
$3,000,000 for construction worker who fell from a ladder sustaining a fractured femur requiring surgery as well as back injuries requiring surgery.
$2,875,000 in a premises liability case for a legally blind man who fell 16 feet into an open elevator shaft at his residence, resulting in back and heel injuries.
$2,850,000 for a counselor who was assaulted by an inmate at Rikers Island. Our client suffered injuries of an ankle, back, head, neck, nose and a tooth which required multiple surgeries.
$2,750,000 for siblings who claimed they were neglected, abused and sexually abused in a foster home.
$2,500,000 for a construction worker who sustained injuries to his lower back requiring surgery when a wall collapsed on to the forklift he was operating.
$2,100,000 verdict for an undocumented construction worker who fell off a scaffold. He sustained injuries that required surgery to his elbow and shoulder.
$2,000,000 for a maintenance worker who fell while going down a cellar ladder. The fall caused injuries to his back that required surgery.
$1,250,000 in a wrongful death case for the family of a man with diabetes who died after not receiving insulin while in police custody for 40 hours.
What is personal injury law?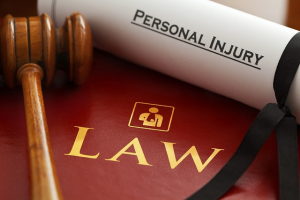 ---
71-18 Main St, Queens, NY 11367, United States

---
308 Atlantic Ave, Brooklyn, NY 11201, United States
The Orlow Firm
Average rating:
1 reviews
Apr 10, 2023
Very happy with the results!
We had a situation where my mother had been neglected in a nursing home and the injuries were appalling. The Orlow Firm comforted us, knew what steps to take and got us the justice we deserved for our mother. I will be forever grateful to them for their compassion and hard work.