Lawyers Representing New York City Residents Since 1981
Committed to Protecting Injured Clients' Rights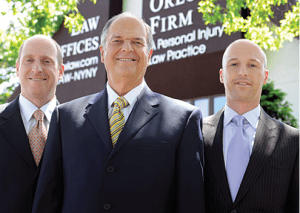 Representing an injured person in a personal injury case is both an art and a science. The outcome of each case can vary greatly based on decisions made by your attorney.
At The Orlow Firm our dedication, knowledge of courtroom procedures and seasoned application of the law allow us to competently steer your case towards its optimal results. Our commitment to clients' rights to financial recovery has resulted in tens of millions of dollars in compensation for injured clients since 1981.
Our experience means we understand the needs of our clients and work to efficiently and effectively resolve every case. We represent clients in The Bronx, Brooklyn, Queens, Manhattan, and throughout New York. In every case, we are dedicated to seeing victims and families recover the compensation they deserve. For a no-charge consultation following an accident or injuries, contact us at (646) 647-3398.