New York City Summer Camp Sexual Abuse Lawyers
Holding New York City Camps Responsible For Sexual Abuse
Summer camp should be a time of fond memories. It's a place where children can learn, grow and have fun. Unfortunately, summer camps are like any situation in which adults have a position of authority over children. Sexual abuse can and does happen at summer camps, and the long-term effects can be devastating.
If you or your child was abused at a summer camp, you may be able to hold the camp responsible for the harm that you have suffered. At The Orlow Law Firm, our experienced NYC personal injury lawyers can advise you of your options for legal action against perpetrators of sexual abuse.
Abuse Can Happen Anywhere
No camp is safe from the possibility of sexual abuse. Camp staff, counselors and even other campers can sexually abuse kids at camp. Sexual abuse can occur at:
Religious camps
Sports camps
Art and music camps
Scout camps and camps run by other organizations for kids
Publicly funded camps
Camps for children who are ill or otherwise vulnerable
Camps have a responsibility to protect children from sexual predators. When abuse happens, children must live with the scars forever. It can be difficult for children and even adults to come forward about their abuse. Because the statute of limitations limits the amount of time adults can come forward about abuse that happened when they were children, it is important to report the abuse and seek justice as soon as possible.
At The Orlow Firm, you will find attorneys who understand the harm that can come from sexual abuse. We will offer you straightforward advice about your options and potential for compensation and identify potential parties to a lawsuit. We will guide you through each stage in the legal process.
Contact Our New York City Summer Camp Sexual Assault Victim Lawyers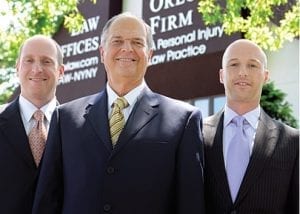 To learn more about our experienced, effective representation, contact us today for a free initial consultation. Our services are offered on a contingency fee basis, which means that you will not owe us attorneys' fees unless your case is successful.
Call (646) 647-3398 or contact us online today.