New York City Schools Sexual Abuse Lawyers
Representation for Victims of New York City Educators Who Sexually Abused Children
The vast majority of teachers and others who work with children in schools are dedicated, caring professionals who would never harm their students. Unfortunately, sexual predators do work in schools, and the damage they inflict on children can last a lifetime.
If you or your child has been sexually abused by a teacher, coach or other educator, The Orlow Firm can help. Our attorneys have decades of combined experience helping people who are victims of sexual abuse in NYC schools. We serve clients in the New York City region, including Queens, Brooklyn, New York City and Manhattan.
Types Of Abuse Sexual Abuse in NYC Schools
The kind of sexual abuse that makes headlines can seem like isolated incidents. Highly publicized cases may involve male or female teachers caught in sexual relationships with teenaged students. Or a teacher may be accused of molesting multiple elementary students.
These cases, however, are only the tip of the iceberg. Sexual abuse is alarmingly common in U.S. schools, and it happens in both public and private schools. One study found that about 10 percent of students between eighth and 11th grades had experienced inappropriate sexual contact by teachers or other school employees. The conduct included:
Exposure to pornography
Sexual touching or grabbing
Peeping
Lewd comments
Other inappropriate sexual activities
In two-thirds of the cases identified by the study, students said the sexual abuse included physical contact.
Sexual abuse can have lifelong consequences. While some children recover from abuse with little to no ill effects, others experience severe short-term and long-term consequences. Children have the right to be free from sexual abuse in schools, and schools should be held accountable when they fail to protect children from predators.
Contact Our New York City Public And Private School Sexual Assault Victims Lawyers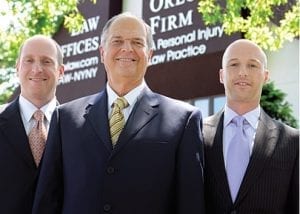 If you or your child has been sexually abused at school, contact The Orlow Firm. During a free initial consultation, our law firm will listen carefully to your difficult story, explain your legal options and help you hold schools responsible for the abuse.
Call (646) 647-3398 or contact us online.