New York City Broken Jaw Lawyers
Victims Representing Broken Jaw Victims in New York City
The alignment of the jawbone can affect dental health, the inner ear, even headaches. Likewise, you nose bone and cheeks can impact sinus health, headaches, even your balance and sight. That's why facial fractures are serious injuries that must take into account complications, disfigurement, and reconstructive surgery.
Depending on the severity of a facial fracture, quality of life issues arise when a sense of smell or taste is lost as the result of an accident. At the law office of The Orlow Firm, we work with surgeons, orthopedists, dentists, and sinus specialists in determining the extent and impact of our client's injuries. When recovering damages, we take into account current medical costs and those associated with future surgery and medical treatment.
The long-term consequences of a facial fracture may not be immediately apparent. Initial hospital costs may be exceeded by thousands of dollars later when additional complications arise. To review your case, contact the NYC personal injury attorneys at The Orlow Firm today to schedule a free consultation.
Accidents and Facial Fractures
Our personal injury law practice represents people suffering from facial fractures due to the following:
Contact The Orlow Firm Today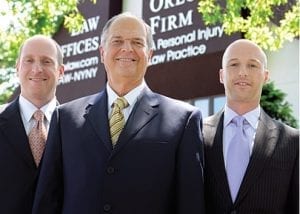 Insurance companies are interested in profits, not in paying injury victims any more than they absolutely have to. Unfortunately, that means sometimes injury victims have to fight for just compensation in court. We have the resources and experience needed to establish a balance of power in the courtroom and leverage our client's demands.
To schedule a free consultation, contact New York City personal injury attorneys at The Orlow Firm today by calling (646) 647-3398.