New York City Bicycle Accident Lawyers
Bicycle Accident Attorneys Serving Queens, Brooklyn, Manhattan & The Bronx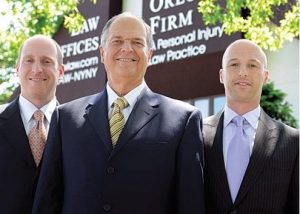 Riding through the bustling streets of New York City is an every day experience for some cyclists. However, with this experience comes the risk of traffic accidents which can lead to serious injuries and long-lasting physical, emotional, and financial consequences. It's essential for cyclists to understand their rights and the legal avenues available to them when navigating the aftermath of an accident.
On this page, we will explore the importance of hiring specialized New York City bicycle accident lawyers, who can help you navigate the complex legal process, negotiate with insurance companies, and ensure you receive the compensation you deserve. We will also discuss common causes of bike crashes in NYC, the types of injuries sustained, and how to protect your legal rights after an accident. Buckle up and let's dive in.
Key Takeaways
Having an experienced New York City bicycle accident lawyer is essential for securing fair compensation and navigating legal procedures.
Common causes of a bicycle crash in NYC include driver negligence, road hazards, and defective bicycles.
Choosing the right NYC bike accident lawyer can help protect your rights after an accident by providing expertise in such cases.
Why You Need a New York City Bicycle Accident Lawyer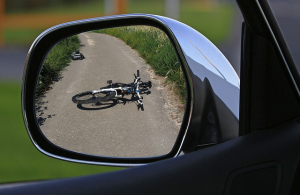 Yes, you can claim compensation for a bike accident depending on the severity of the injury. If there is a fracture, disfigurement, or permanent loss or use of a body organ or body part, you may be eligible to receive economic and noneconomic damages.
However, keep in mind that you must initiate a claim within 90 days from the date of the accident.
What happens if you get into a bike accident?
If you get into a bike accident, it is important to seek competent legal advice and contact the other party's insurance company within 30 days.
New York law states that bicycle riders have the same rights and responsibilities as those behind the wheel of a car, so you may need to compensate for injuries caused by your actions.
How often do bikers get hit in NYC?
Bikers in NYC face an alarming number of accidents annually, with 18,710 resulting in injuries and 8 fatalities reported in 2018, and 18,494 resulting in injuries and 16 fatalities reported in 2019.
These numbers are a stark reminder of the dangers of biking in the city, and the need for increased safety measures to protect cyclists.
When should you get a lawyer for a car accident in New York?
If anyone is injured, you should consider consulting with an attorney as soon as possible to protect your legal rights.
The other party may be liable for some damages due to you if you were injured in the accident.
What are the primary factors contributing to bicycle accidents in New York City?
Negligent drivers, hazardous roads, and defective bicycles are the primary causes of bicycle accidents in NYC.
The Orlow Firm Has Been Helping Injured Clients Since 1982
Our personal injury law firm has been helping crash victims from motor vehicle accidents to people who are a bicycle messenger in the following neighborhoods: Upper East Side, Upper West Side, Harlem, East Harlem, Washington Heights, Inwood, Chelsea, Hell's Kitchen, Midtown, Lower East Side, East Village, Greenwich Village, SoHo, Chinatown, Tribeca, Financial District, Gramercy, Murray Hill, Astoria, Flushing, Long Island City, Jackson Heights, Forest Hills, Jamaica, Williamsburg, Bedford-Stuyvesant, Crown Heights, Park Slope, Bay Ridge, Sunset Park, Flatbush, Canarsie, Sheepshead Bay, Bensonhurst, Borough Park, Coney Island, Brighton Beach, Midwood, Flatlands, Bayside, Fresh Meadows, Rego Park, Kew Gardens, Woodhaven, Ozone Park, Richmond Hill, Howard Beach, Elmhurst, Corona, Glendale, Woodside
How much does it cost to hire The Orlow Firm?
At The Orlow Firm, we understand that the aftermath of a bicycle accident can be a stressful and financially taxing time. That's why we operate on a contingency fee basis, meaning you pay nothing upfront when you hire us. Our payment is contingent upon the success of your case. In other words, we only get paid if we succeed in securing compensation for you through a settlement or a court verdict. The exact percentage we receive will be agreed upon in advance and is typically a portion of the total recovery amount. By working this way, we align our interests with yours – we're motivated to secure the maximum possible compensation, and there's no financial risk to you. This arrangement allows you to access high-quality legal representation without worrying about upfront legal fees during your recovery.
Why should I hire The Orlow Firm for my bike accident case?
Hiring The Orlow Firm for your bike accident case brings a wealth of advantages. Our experienced attorneys are well-versed in premises liability cases and are renowned for their thorough investigations, leaving no stone unturned when building your case. We pride ourselves on our ability to accurately assess damages, ensuring that you receive the compensation you deserve. We're also experienced negotiators, working tirelessly to secure the best possible settlement from insurance companies. If needed, our team is prepared to take your case to court, advocating for your rights and interests with determination and professionalism. When you choose The Orlow Firm, you're choosing a partner dedicated to standing by your side through every step of the process, providing expert legal support, guidance, and representation to help you navigate this challenging time.
Call The Orlow Firm Now For Your Free Case Evaluation
Call Us At (646) 647-3398 To Speak Directly With An Experienced Bicycle Accident Lawyer About Your Case