New York City Motorcycle Accident Lawyers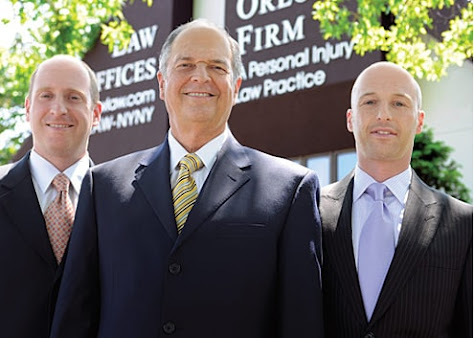 Were you injured in a motorcycle accident in NYC?
The Orlow Firm has been aggressively defending the rights of injured motorcyclists since 1981. Our experienced NYC personal injury attorneys provide a free consultation to discuss the specifics of your case and determine the best path forward to make sure you're fairly compensated for your injury claims.
The Orlow Firm will help you;
Prove the other party was liable for the crash.
Fully assess all damages related to your accident including damage to your motor vehicle, medical bills, future medical bills, lost wages, future lost wages and quality of life.
Deal directly with the involved insurance company and seek maximum compensation.
If you or someone you love has been injured in a motorcycle crash it's important you contact an experienced New York motorcycle accident attorney who (a) has and will use the necessary resources to get you the maximum amount of compensation and (b) is experienced and knows the tactics that insurance companies use to try and lower your settlement amount. The Orlow Firm has obtained the following results for our clients:
$650,000 – For a passenger on a motorcycle that was struck by a car. She suffered multiple injuries, including a fractured jaw that required surgery.
$225,000 for someone who was struck by rollerblader. He fractured his collarbone which required surgery to repair.
$997,997 for a driver who was hit head on by a truck. He injured his back which required surgery.
If you've been injured in a motorcycle accident in New York City, consult with our experience attorneys to find out what financial compensation you may be entitled to. Give us a call today at 646-647-3398 for a free case evaluation.
Call The Orlow Firm today for your free consultation at 646-647-3398!
How much is my motorcycle accident case worth?
It's very rare that two motorcycle crashes will have the exact same amount of compensation. While you may be looking to find out an exact number or a rough ball park of what your case may settle for, the bottom line is no attorney can tell you without knowing the basics of your case. Here are the major considerations to find out how much your motorcycle accident case may settle for:
Who was at fault?
If you were speeding, under the influence of drugs or alcohol, or driving recklessly it can make it difficult to seek maximum compensation. Even if one of these factors were at play in motorcycle crashes it is still imperative you seek an experienced motorcycle accident attorney. Do not write off your case without consulting an attorney first. If necessary, The Orlow Firm works closely with accident reconstruction experts that can help prove you weren't at fault for your accident.
What is the severity of your injuries and their long term effects?
Minor injuries such as scrapes and bruises are seen differently than serious injury such as traumatic brain injuries or wrongful death claims. While any injury is worthy of a free consultation with an experienced nyc motorcycle accident attorney, the more severe your injuries are the greater the compensation may be.
What are the costs associated with your injuries?
Medical bills and the required medical treatment can be a significant contributing factor in your settlement but there are also other costs associated with motorcycle crashes. For example, if you're no longer able to continue in your current career due to injuries sustained in the accident, this may increase the amount of your settlement.
What is the insurance policy of the other party? What is your own motorcycle insurance coverage?
Each driver in New York City (and the rest of New York state) are required to carry minimum insurance as follows:

$25,000 in bodily injury coverage.
$50,000 in total bodily injury coverage for accidents where multiple people are injured.
$50,000 in death coverage.
$100,000 in death coverage for accidents with multiple fatalities.
$10,000 in property damage coverage.

In cases where they apply, the above minimums can limit the maximum amount of compensation you can seek. An experienced lawyer will exhaust all options of determining liability and seek as much compensation as possible for you even if the other driver's insurance policy is limited.
Between the tactics that insurance companies use, assessing the full cost associated with your injuries, and determining liability – it's important you have an experienced attorney handle your case. Contact The Orlow Firm today to get max compensation for your motorcycle accident injuries at 646-647-3398.
What are the biggest mistakes you can make after a motorcycle accident in New York?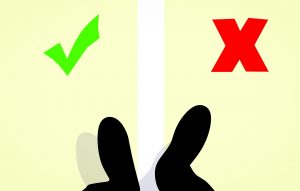 When you work with The Orlow Firm you're working with a law firm that has the resources to get your claim resolved fairly and adequately. At the same time, The Orlow Firm is a father & sons firm that gives each case individualized attention. In other words, we have the resources of the large law firms but you won't feel like just another case with us.
Our experienced motorcycle accident attorneys offer free case evaluations, call us now: 646-647-3398.
What should you do after a motorcycle accident?
The first steps you take after a motorcycle accident can be very important.
Seek Medical Attention Immediately
Above all else, the first you should do is to seek medical treatment for any and all injuries. This is both vital to your health, but also having a medical record that reflects the injuries you sustained can help your case. For example, if you hurt your back but don't go to the hospital and then the pain increases in the future, the insurance company can claim that the injury might have been sustained after the accident. If you go to the hospital and have them document all of your injuries, it prevents the insurance companies from claiming the injuries are unrelated to the accident.
Collect Evidence/Facts About the Accident & Injuries
It's important to make note of relevant facts by writing them down. It's only natural that memories fade over time. You might remember every little detail right now, but in 6 months or a year those memories can fade. Having even slightly different versions of your accident can be used against your case. To avoid this, write everything down and collect any supporting evidence to keep your recollection of the motorcycle accident fresh on your mind throughout the process.
Contact An Experienced Motorcycle Accident Attorney
Speaking with your insurance company about a settlement before contacting a lawyer can work against your case. Your lawyer will know exactly how to handle matters, when to file the paperwork, and how to deal with the insurance company. Making statements or entering into negotiations before having a lawyer on your side can weaken your claim.
If you're an injured motorcyclist, contact The Orlow Firm today to get a free, no obligation case evaluation. Our lawyers are very experienced with motorcycle injury cases and can help you navigate the process while making sure you get fair compensation. Our law firm has helped motorcycle crash victims with serious physical injuries including catastrophic injuries to get the fair compensation that they deserve.
Contact The Orlow Firm now to get your free, no obligation case evaluation and discuss your options at 646-647-3398.
How do you prove the other party was liable for your motorcycle accident?
There's an inherent bias against motorcyclists in the general public. Many people falsely believe when motorcycle riders are involved in an accident that they are the ones who are liable. Insurance companies have every incentive to find you at fault before paying out on your claim, so it's only natural to expect them to investigate all the ways you might have contributed to the accident.
Some of the things that the insurance companies might try to prove contributed include:
Driving under the influence of drugs or alcohol (Drunk driving);
Speeding;
Tailgating;
Texting or using a mobile device while driving (Distracted drivers);
Changing lanes without checking blind spots;
Making left turns without looking for other vehicles; and
Failing to adjust performance to the weather or road conditions.
In order to defend your case aggressively, a competent attorney will use the following:
The results of chemical tests conducted after the crash;
Eyewitness statements;
CCTV footage of the accident;
Photographs of the accident scene;
Cell phone records;
Dash cam and surveillance footage; and
The police report.
In some cases your attorney will also retain an accident reconstruction expert to describe the scene of the motorcycle collision to further prove liability. At The Orlow Firm we work with a team of experts and have the resources and experience to make sure you get adequate compensation for your serious injuries.
Contact The Orlow Firm's legal team today and we will help you prove liability in your NYC motorcycle accident cases: 646-647-3398.
What types of injuries are common in motorcycle accidents?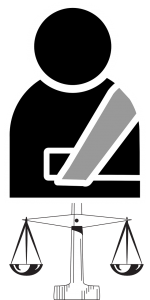 Unfortunately due to the nature of motorcycles, motorcycle accidents can cause more serious injuries than typical car accidents. Some of these injuries include:
Road rash;
Degloving;
Paralysis;
Neck injuries;
Facial injuries;
Torn ligaments;
& More
It's important to remember that some severe injuries may not be apparent immediately after the motorcycle crash but you should still seek medical attention. Once you've gotten medical attention, you should contact an experienced NYC motorcycle accident lawyer. At The Orlow Firm, we have been handling personal injury law since 1981 and have a long history of getting our clients fair and adequate compensation.
Contact The Orlow Firm today for a free, no obligation consultation: 646-647-3398.
What types of motorcycle accidents are the most common in New York?
The most common types of motorcycle accidents in New York City are:
Rear ended;
While changing lanes;
Blind corners;
Locked front brake;
Texting and driving;
Hazardous road conditions;
T-Bones;
And more.
Regardless of the type of accident you were in, contact The Orlow Firm today for full and proper representation in your New York City motorcycle accident case.
Contact The Orlow Firm today for a free, no obligation consultation: 646-647-3398
What are the laws in New York for motorcycle accidents?
In order for a motorcyclist to be considered street legal they must abide by the following:
Must have a Class M or Class MJ (junior operator) license.
Must be properly register annually in the State of New York. Registrations expire on April 30th of every year.
Helmets must be worn by all riders including passengers and the helmets must be U.S. DOT-approved motorcycle helmets.
Motorcycles are required to be inspected by an approved technician every 12 months.
Motorcycles must meet minimum insurance requirements as follows:
– $25,000 for bodily injury per person, per accident;
– $50,000 for total bodily injury per accident;
– and $10,000 per accident for property damage.
How much does it cost to hire The Orlow Firm?
Unlike divorce or criminal lawyers, New York personal injury attorneys work on a contingency basis. This means it doesn't cost you anything out of pocket to have a lawyer handle your NYC motorcycle accident claim. Your lawyer only gets paid if they successfully resolve your case and get you the compensation that you deserve. You do not need to worry about being able to afford adequate representation during your claim, there are no upfront costs and any expenses incurred to litigate your case are covered by your lawyer.
If you've been injured in an NYC motorcycle accident, contact The Orlow Firm today: 646-647-3398.
Contact The Orlow Firm Today
Our legal team of personal injury lawyers have been helping injured clients since 1981. Our lawyers have the experience necessary when it comes to motor vehicle accidents. Contact a motorcycle accident lawyer at The Orlow Firm today by calling 646-647-3398 and get your free, no obligation case evaluation.